Articles by Day:
June 14, 2017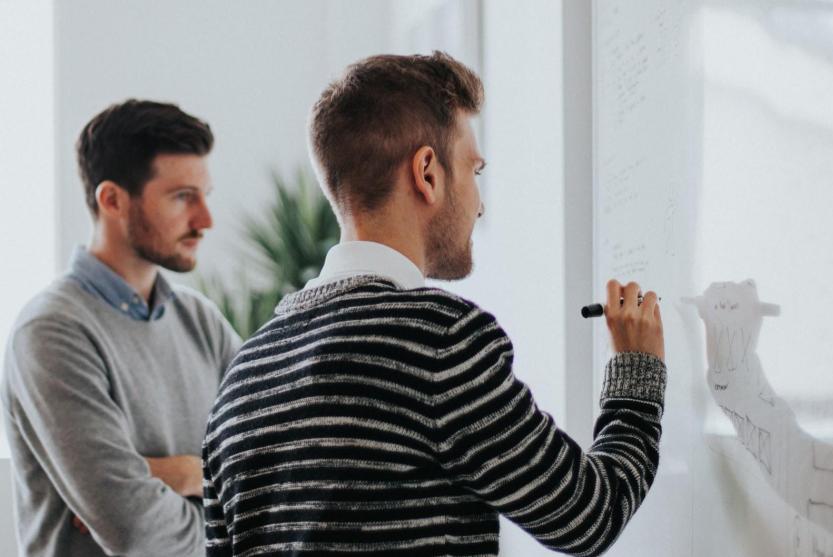 The Prosper for Purpose team became intrigued by local entrepreneur Andrew Bennett after learning how he set out to address the gap between individuals and experts with the knowledge they needed. So, Margot and Hannah sat down with Andrew to hear how this passionate young entrepreneur followed his vision to connect people and, ultimately, spread knowledge.  
"I wanted to start something that every single person in any organization could be attracted to in order to gain new skills and expertise," the co-creator of KnowledgePost told Team Prosper earlier last month.
Andrew started KnowledgePost in 2014 after realizing "there was a major disconnect between those in need of professional expertise and those who can provide it." On KnowledgePost, users match with experts who offer services such as career coaching, consulting and mentoring, to name a few.
Andrew is a firm believer that everyone has a specific skillset that can increase others' understanding. KnowlegePost opens the door to learning opportunities by connecting professionals and companies who will make a direct impact by sharing expertise with each other.
He loves being able to make a difference in so many lives by linking people with those who offer the services they need. Before he started KnowledgePost, Andrew was involved in Engage Cleveland where he saw nearly ten thousand young professionals in Cleveland with missed opportunities to enhance their futures.
Even though Andrew is an independent entrepreneur, his main advice for recent graduates and young professionals is to surround yourself with mentors from different disciplines. He reiterated how imperative it is to follow your true passion, as he did — the rest will fall into place. Andrew sees KnowledgePost becoming a tool that users can engage with to build strategic partnerships and relationships.
Andrew is from Cleveland, Ohio and graduated from Elon University in 2008 with a degree in marketing. He has an older brother and older sister. In his free time, Andrew enjoys traveling with his girlfriend Nora.
You can get started with KnowledgePost today — connect with the experts and opportunities you're seeking.