Articles by Month:
June 2017
Summer is officially in full swing and there's no better time of the year to clean out your closet, basement or extra storage spaces to organize your home. Donating your gently used clothing, food, toys, and other supplies is a sustainable way to get rid of extra items without throwing them away. However, donating the right items to places where people in need will actually receive them is vital. Below is a list of ways you can make a difference when it comes to donating your items.
DO:
Research before you donate to make sure your items will go to people in need.

Check out this list

of where to donate everything in your home from A-Z.

Separate toiletry items from food items to avoid the food tasting like soap or other strongly scented products.

Wash your clothes before donating them for a better chance that they will actually be worn. Also, be considerate of what you are donating by making sure the clothing is in decent shape.

Find a suitable drop-off location for your donations. Some good options are

Goodwill,

Salvation Army

,

Greater Cleveland Food Bank

,

Dress for Success

,

The City Mission

,  

Habitat for Humanity ReStore

, homeless shelters and churches.

Take the time to have a conversation with the people you are donating to if you meet them. Just taking the time to hear their story will make a big difference in both of your lives.
DON'T:
Forget to ask what is needed before you give, especially when it comes to donating food. Choose non-damaged packaging, non-expired food and nutritious options to give.

Include soap, shampoo and conditioner when donating to the homeless. Switch out those items for baby wipes instead.

Send snacks such as sticky and sweet breakfast bars since the receiver may not have access to dental care. Instead, donate snacks such as applesauce, pudding cups, trail mix and beef jerky.

Donate to clothing bins found in gas station or store parking lots. Often times,

these boxes are a scam

as donations are often resold for profit instead of reaching the right people.

Think of donating as a one-time deal. Continue to donate your gently used items by putting reminders on your calendar to keep you on track.
Donating is a great way to get rid of extra items in your house without feeling the guilt of throwing them away. Many people are in need of food, clothing and toys so it is important your donations actually reach them.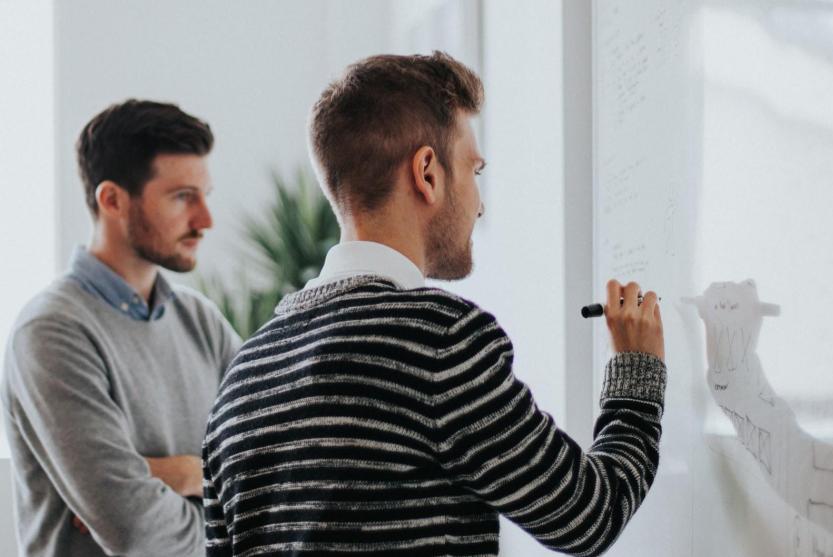 The Prosper for Purpose team became intrigued by local entrepreneur Andrew Bennett after learning how he set out to address the gap between individuals and experts with the knowledge they needed. So, Margot and Hannah sat down with Andrew to hear how this passionate young entrepreneur followed his vision to connect people and, ultimately, spread knowledge.  
"I wanted to start something that every single person in any organization could be attracted to in order to gain new skills and expertise," the co-creator of KnowledgePost told Team Prosper earlier last month.
Andrew started KnowledgePost in 2014 after realizing "there was a major disconnect between those in need of professional expertise and those who can provide it." On KnowledgePost, users match with experts who offer services such as career coaching, consulting and mentoring, to name a few.
Andrew is a firm believer that everyone has a specific skillset that can increase others' understanding. KnowlegePost opens the door to learning opportunities by connecting professionals and companies who will make a direct impact by sharing expertise with each other.
He loves being able to make a difference in so many lives by linking people with those who offer the services they need. Before he started KnowledgePost, Andrew was involved in Engage Cleveland where he saw nearly ten thousand young professionals in Cleveland with missed opportunities to enhance their futures.
Even though Andrew is an independent entrepreneur, his main advice for recent graduates and young professionals is to surround yourself with mentors from different disciplines. He reiterated how imperative it is to follow your true passion, as he did — the rest will fall into place. Andrew sees KnowledgePost becoming a tool that users can engage with to build strategic partnerships and relationships.
Andrew is from Cleveland, Ohio and graduated from Elon University in 2008 with a degree in marketing. He has an older brother and older sister. In his free time, Andrew enjoys traveling with his girlfriend Nora.
You can get started with KnowledgePost today — connect with the experts and opportunities you're seeking.